We have a top market-share of this industry in Japan
We have created a good partnership with our customers by providing highly effective, functional products.
Features
Each part is designed with installation in mind. It only needs a flat pit for installation, and it normally takes 1 day for installation to be completed.
Although it depends on the environment where it is installed, our turntable maintains its capability for more than 10 years with periodic maintenance.
---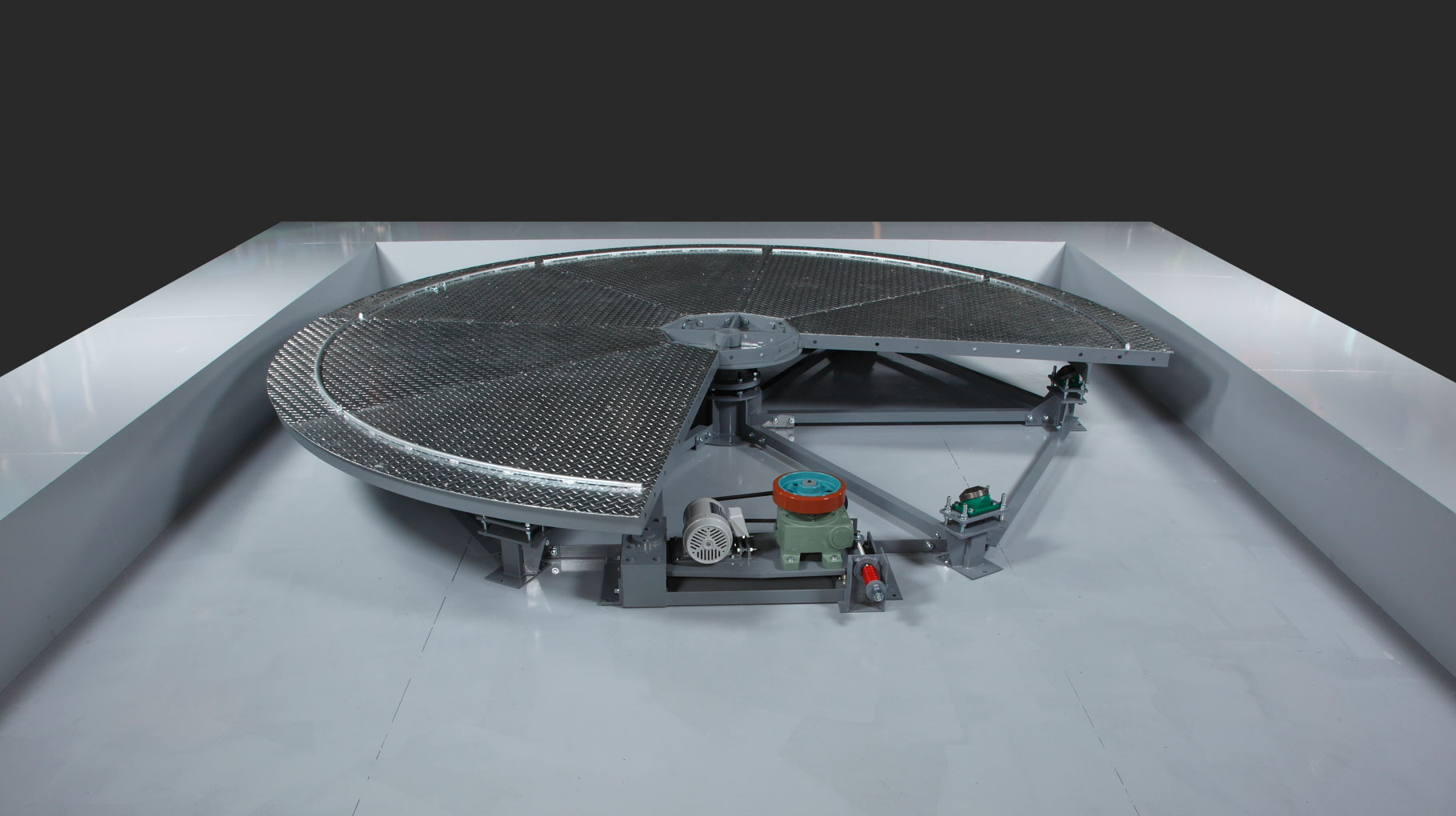 Standard product for parking lots
Custom made products are also available
Type
Turntable diameter
(mm)
Movable load
(kg)
Standard Product
Measurement in height
(mm)
Rotation speed
(r.p.m)
Motor
(kw)
Power source
ISB-40
4000
2500
450
1
0.75
3P/AC200V
ISB-45
4500
2500
500
1
0.75
ISB-55
5500
8500
600
1
1.5 × 2
---
Instructions for installation
Click images for larger sizes
---
Base
Each base is independent. We can adjust the level by bolt parts.
Wheel and Axis
Wheels are our "Special Wheel" product and also Center axis is produced by us.
They hold up the top of the table and provide good rotation.
---
Drive Unit
It consists of 3 parts: roller, reduction gear, and motor.
Top of Table
It is produced by us with our precious plate working technology.
Corner Frame
It sets constant clearance between the turntable and surrounding surface.
Control Panel
There are 2 buttons, right and left, on the panel. Push the button to activate and release the button to stop. The turntable keeps rotating until you release the button. Installation type is independent type or wall-hanging type.
Ring
It is helpful if it is impossible to keep usable dimension to rotate.
Zinc Plating
Zinc-treated checkered steel plate and corner frame is available. It is a cost effective method to prevent rust.
---
Zinc Treatment
All parts can be zinc treated to prevent salt damage or other forms of corrosion.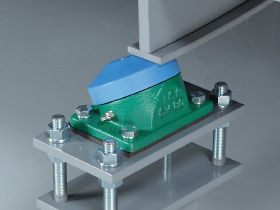 Low-noise capability
We can use MC Nylon in the head of SW Type Special Wheel to reduce noise.
Remote Control
Pay attention to safety in the surrounding area when it is used.
Installation process
As explained above, setting corner frame is the final process. But in certain instances, it is possible to be set before the table is installed.
Inverter
It enables slow-start rotation thereby the noise that occurs at first motion is reduced.